INDIA'S SUPREME COURT has issued a landmark ruling to stop industrial operators from polluting the nation's waterways. The ruling requires operators to install primary effluent treatment plants (PETPs).[1] Chief Justice J.S. Khehar directed all state pollution control boards to officially inform all operators producing wastewater that they must install PETPs within three months. If they do not comply to these requirements, the government will disconnect their power supplies.
MEANWHILE, IN CHENNAI, the Expert Appraisal Committee of the Union Ministry of Environment, Forest, and Climate Change has refused to provide regulation zone clearance for two proposed desalination plants.[2] Instead, the committee requested more information from Chennai Metrowater for its proposed facilities. One of the proposed projects is located at the same site of an existing desalination plant in Nemmeli; and the location for the second proposed plant is only 600 metres away, in Perur.[3]
AN ELECTRICAL FAULT at Victoria's desalination plant has obliged the operator to rely on 30 diesel generators for back-up power.[4] In December, an underground cable that connects to the plant was damaged during maintenance operations. Aquasure's chief executive, Matt Brassington, has said that the generators will be used only if ongoing repairs to the cable are not completed on schedule. The Victorian Government has placed an order for 50 gigalitres of potable water—but the facility is unable to produce any water until necessary repairs are concluded.
On behalf of Wonthaggi residents, the Bass Coast Shire Council has expressed concerns to Aquasure about the generators' emissions and noise disturbances. However, the mayor, Pamela Rothfield, has said that the Aquasure applied to the Environmental Protection Authority for approval to use the generators; and the agency has permitted the company to use the generators for only 30 days, from mid-March onwards.[5]
The Victorian Desalination Plant Credit: AAP: Thiess via ABC News
ELSEWHERE in Australia, a Veolia site administrator, Stella Wyllie, has been convicted of stealing more than $1 million from the city's desalination plant.[6] Ms. Wyllie was responsible for paying contractors who provided their services at Veolia Water Operations. But instead of making these payments, Wyllie transferred money into her own account. According to the police statement tendered to the court, Wyllie made 70 fraudulent electronic transfers over a period of 8 months.
In an attempt to address contractors' suspicions regarding nonpayment, Wyllie began to pay the contractors from her personal accounts, to the sum of $472,586.97 (leaving an outstanding, unpaid remainder of $622,959.93). The Sutherland Court will sentence Wyllie in early April.[7]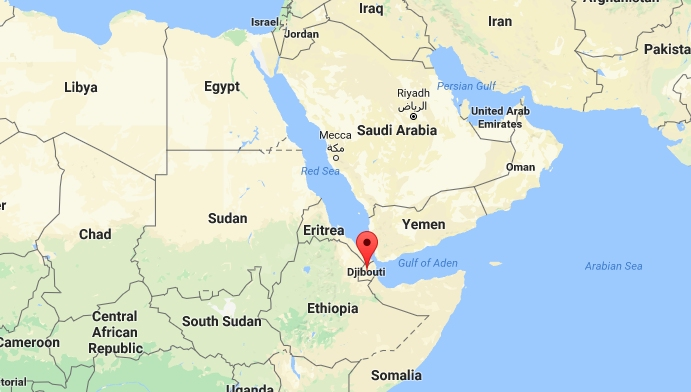 Djibouti's new facility will be a municipal plant that supplies water to city residents Credit: Desalination.biz
THE GULF OF ADEN desalination project in Djibouti, East Africa is advancing.[8] Three firms have been pre-selected for a contract to design, construct, and operate the €46 million facility. The project, which is backed by the European Union, will have an initial capacity of 22,500 cubic metres per day with the potential to increase to 45,000 cubic metres per day. The plant's operators will be responsible for transferring water to the city's distribution network, as well as a wastewater and sludge treatment facility.[9]
---