SINGAPORE – The country's new Keppel Marina East desalination plant will push the typical perimeters of industrial design.[1] PUB, Singapore's national water agency, and Keppel Infrastructure will design a 20,000 square metre green space on the roof of the treatment plant, which will be located underground. This green space will serve as a recreational area.
The plant will be a large-scale dual-mode facility that will desalinate both seawater and freshwater from the Marina Reservoir. This structure allows the plant to save energy by drawing from the reservoir when rains are abundant and water is available in greater supply. Last week, the Minister for the Environment and Water Resources, Masagos Zulkifli, was one of seven officials who initiated the facility's groundbreaking ceremony.[2]
MOROCCO – The Souss-Massa region of Morocco will soon become home to the world's the largest desalination unit for irrigation and drinking water.[3] Initially producing 275,000 cubic metres of water per day, the plant will have the capacity to expand up to 450,000 cubic metres per day. The project also has the potential to run on wind power.[4]
The facility will contribute to the development of the region's agricultural and tourism sectors. And it will support the conservation of already-stressed local aquifers. The Spanish firm Abengoa will develop the plant in partnership with the National Office of Electricity and Drinking Water and BMCE Bank. By 2030, the plant will provide a water for 2.3 million people.[5]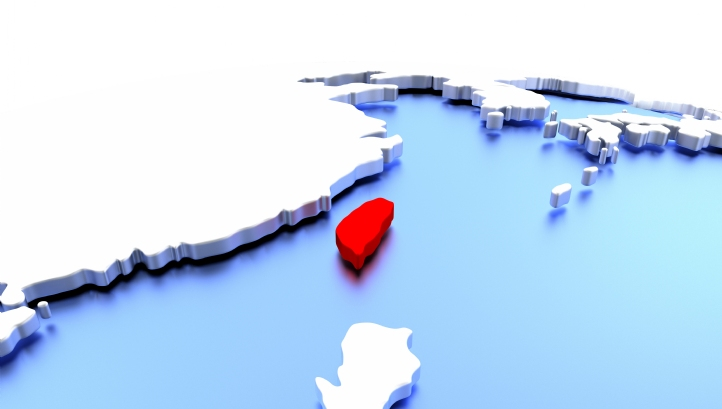 Credit: Desalination.biz
NAMIBIA – Severe drought in the Erongo region has stressed water resources over the past three years and exposed the need for increased support for the local population as well as the industrial and agricultural sectors.
Government officials have once again expressed interest in purchasing Areva's desalination facility.[6] They have also stated that they plan to build a new plant with a capacity of 70,000 cubic metres of water a day—for which the Ministry of Agriculture has already sought funds in order to conduct a feasibility study.
TAIWAN – IDE Technologies will build and operate a seawater reverse osmosis facility at the Mai-Liao Power Plant in Yunlin County.[7] The Formosa Petrochemical Corporation awarded IDE a contract to develop the plant, which will produce 105,000 cubic metres of water per day for its oil refinery operations. IDE will design the plant, supply and install its equipment, and then supervise operations and maintenance for two years.[8]
---